My name is Pavla Svobodova. 
I am looking for support for five month missionary training.
The goal of that training is to disciple, equip and send Christians to be part of God's missions and plans around the world.



It is called Mission Discipleship Training (MDT) South Africa, which is organized by OM (Operation Mobilization) a Christian missionary organization (

https://www.omusa.org

).
Date:

11th Feb 2020 – 9th July 2020


Place: 

RSA, Pretoria, 

122 Boschkop Road
Key focus areas of training:
Community  – Living with people from all over the world

Experience  – Exposing trainees to many different kinds of ministers

Knowledge  – Laying and Biblical foundation for ministries

Mentoring  – Walking a journey with an experienced missionary at MDT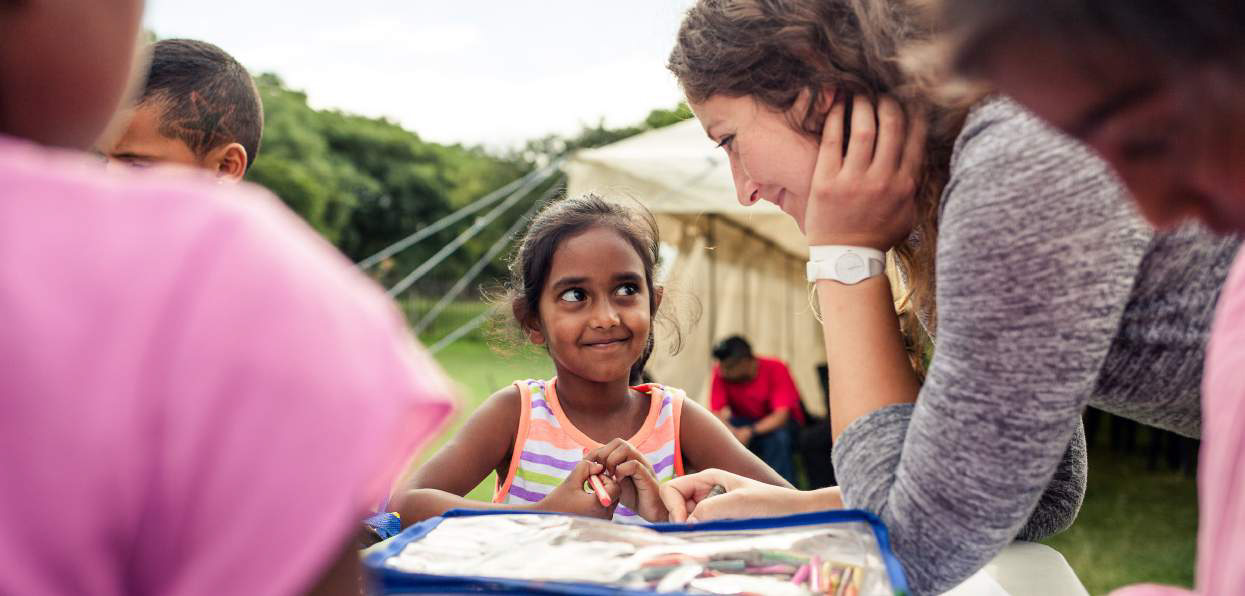 What then?
Practice 11. 7. – 10. 8. 2020
Right after the end of the training I will move ca. 230 miles north-east to a town Tzaneen, where I will be joining a project Tshega Christian Mission (TCM) as a volunteer. See more at 
www.tshega.org
. 
TCM works from 2004 with the desire to educate and empower the disadvantaged and vulnerable communities that are affected by unemployment and undesirable living circumstances. TCM runs 
Kindergarten, primary school, skill workshops, spiritual programmes and more.
After my return to the Czech Republic I plan to join another mission project.
It can take from 3 months to several years, as God will lead.
What is mission?

Mission is sending (from Latin

m

issio

). A Christian missionary is someone who is sent by a church to go among people and share God's love.

Such love can be demonstrated by practical humanitarian help, true interest in people, medical help or, for example, when you change oil in somebody's car for free.

The ultimate goal of a Christian missionary is to be a servant to others in the same way as Jesus was a servant –p

layful, fierce, human, extravagantly generous, disruptively honest, scandalously free, cunning, humble, true — just the way people around Him need.

Mission is an investment in

God's Kingdom

.




(I

f you don't know what that is, you can google these verses: Mt 13: 44-46, John 3: 3, Mt 6:33, Psalm 145: 13, Mt 4:17.)
For the free gift of eternal salvation is now being offered to everyone. (Titus 2:11)
Become a PRAYER investor
First of all I need your prayer support, I need your friendship and human support and support from the fellowship of my home church (my spiritual family ). Mission is not a matter of one individual person , but the whole fellowship and the whole church. Every member of the church (the body of Christ) has its role and task, each one a bit different.
Prayer requests:
Protection while traveling

Training process and personal relationships

Practical and spiritual help to local people

God's guidance about where to go after training
Become a FINANCIAL donor
Do you want to engage with this mission and be a part of it?
a) Make a Paypal donation (accepts cards, click Donate button below, transaction fee is ca 3,4%, goes through Church of Brethren Česká Třebová account)
b) Execute International bank transfer (details below, through the account of OM CR)
Bank:
IBAN:
SWIFT/BIC:
Branch:
Account Name:
Message:
Fio banka, a.s.
CZ5020100000002200344085
FIOBCZPPXXX
Ceske Budejovice
OM CESKA REPUBLIKA
936005
Each man should give as he has decided in his heart. He should not give, wishing he could keep it. Or he should not give if he feels he has to give. God loves a man who gives because he wants to give

. 

(2 Cor. 9: 7)
Please donate only if you really want to support a Christian mission and strengthen the winds into the sails of God's Kingdom.
Are you interested in receiving newsletters?
About the process, photos, experiences …
E-mail address will be kept only for the purpose of sending these reports. In each report you will have the option to unsubscribe from the list.
The total estimated cost is ca. 121 000 Kč (ca. 5 116 USD). At this moment you have donated the amount of wonderful 125 000 Kč (5 280 USD). THANK YOU! I am safely in South Africa coming towards the end of the training now.
At this moment I am preparing to join an actual mission project in Nepal, so the surplus finance will be used for this project. You can still donate for this upcoming missionary work.
56 797 Kč: MDT South Africa price - accomodation, food, training + OM administration (note: "training") - ACCOMPLISHED
16 508 Kč: Airplane tickets to Johannesburg and back (note: "airplane") - ACCOMPLISHED
1 510 Kč: Work visa to RSA - ACCOMPLISHED
6 068 Kč: Travel insurance for 6 moths - ACCOMPLISHED
9 330 Kč: Vaccinations - typhoid, hepatitis A, meningitidis, cholera, prescribed repellents - ACCOMPLISHED
12 195 Kč: Social insurance for 5 months in the CZR - ACCOMPLISHED
19 019 Kč: month of volunteer practice in Tshega Christian Mission (living costs + social insurance in CZR) (note: "TCM")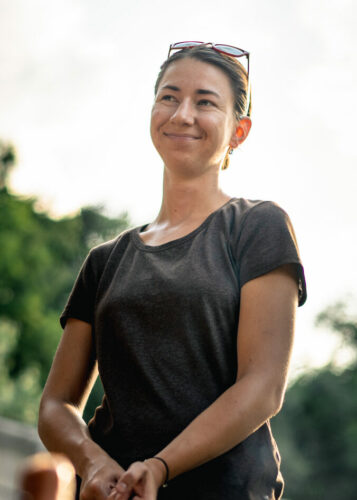 Pavla Svobodová
Motivation:
I want to spend the bigger part of the day working fully for God's kingdom and not only glean leftovers of my energy after the whole day in the office.
Origin: Ústí nad Orlicí, Czech Republic
Home church: Církev bratrská in Česká Třebová, www.cbtrebova.cz
Abroad mission experiences: almost none
Present occupation I am leaving: 3 years in marketing in a company in Brno
Education: Bachelor's degree in Program "English in Electrical Engineering and IT" at Brno University of Technology
People Say:

I wouldn't worry about taking Pavla to Mount Everest. Pavla is a person good to be around even in difficult situations. Easy-going, reliable, skillful, humble and she loves people and God. To support her is a safe bet for me and my wife. (Petr Kadlec, Elder of the Church in Česká Třebová, a Lector of Healthy Youth Programme and influencer)
I have known Pavla for some years now and I don't know anyone so kind-hearted and ready to help. She has decided to leave the comfort and safety in CZR to help people who are far from such comfort. That's why I would like to support her by these words so her mission can become real. (Alžbeta Bukatovičová; friend and flatmate from Brno) 

Pavlínka is a young girl, perceptive, smart, good at shooting, driving, organising. She is a bit like a boy in this. She has a great courage and inner power. I am several tens of years older than her, but I probably wouldn't have the courage and determination to make the decision she has. That's what I admire about her. She has worked independently and she was also something like an assistant to me. When she told me she wanted to leave the job and what for, I was sorry, but I knew trying to persuade her to stay was pointless. She is determined. I will gladly support her by a small amount and I beleive that she will honourably fulfill her mission to do good and help others. (Aleš Ingr, business director of the company TRON, former boss of Pavla)
We watch with wonder how our Pavla has put together her skills, character and desires into this decision. We support her with a slight worry but with confidence in God. (parents of Pavla)
I've known Pája for more than 4 years. I appreciate her honesty and openness when seeking God's guidance in her life, willingness to be formed and to submit to the principles of Christ's kingdom even at times, when it means loss and pain. With fear I watch her courage to step out of comfort zone and set off on an unexplored journey. I know that Pavla has already been outside the comfort zone, which she has not only withstood, but she has also grown in knowing herself, Jesus and discovered the secret of walking with Him. I believe that with God's help she will prove good on this journey and be a blessing. She has my support. (Dana Staňková, pastor's wife engaged in pastoral counseling, CB Česká Třebová)